Choose Finway • Your Finway Team
It matters who you trust with your retirement plan. The Finway Group has earned the trust of its clients with a team known for its compassion, innovation, and collaboration. We're smart. We're accurate. And we're proud of the work we do for large businesses and small ones, saving them time and money.
We've built our business on knowing — and meeting — your retirement plan needs. Once you've met our team, we'd like to meet yours.
Let's talk.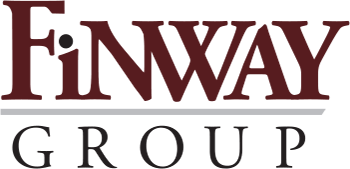 Founding Partner
Steve Finnegan has worked in the financial services industry since 1979. In 1991, Steve started Insurance Network Services, an insurance and financial services brokerage firm, that he rapidly grew it into one of the Midwest largest and most successful brokerage firms, supporting over 800 advisors.
In 2001, Steve sold INS and became a Partner at LWBJ Financial, Iowa's second largest, privately-owned independent CPA firm. His responsibilities included daily operations and sales and marketing of their Third-Party Administration division for qualified plans across the country. The firm's primary focus was providing compliance, administration, and consulting services for plan sponsors and their retirement plans.
In June of 2008, Steve spun off the retirement plan division from LWBJ and renamed it The Finway Group. Since then, Steve has continued to grow and expand the service and product offerings of the firm. The Finway Group continues to lead the industry in innovations and awareness in the retirement plan industry. The Finway Group has now become one of the fastest growing TPA firms in the Midwest as well as leading the industry in comprehensive ERISA 3(16) Plan Administration outsourcing.
In Steve's spare time he enjoys golf, traveling, a great glass of wine, and spending time with his grandchildren.

Vice President and Partner
Keith Lowery has spent the last 22 years helping his clients achieve financial security in retirement. Prior to joining The Finway Group, Keith worked in the retirement division of a major insurance company for 11 years; and he also worked for a TPA firm for another five years.
Keith started his tenure with The Finway Group in 2013 as an executive leader of the business and was elevated to Partner in 2017. Today, he works closely with Founding Partner Steve Finnegan in all facets of strategic management and business growth. Keith also leads the day-to-day compliance and administration operations and serves as a consultant for the firm's clients as well as the internal Finway Group team. In this role, he enjoys direct client involvement to ensure delivery of The Finway Group's premium service and the firm's stellar record of client retention.
As a life-long Midwesterner, Keith earned his bachelor's degree in Business Management from Central College in Pella, Iowa. As a dedicated family man, he now resides in Des Moines with his wife and two daughters who he enjoys watching and supporting all their activities. For the last 13 years, Keith has served as statistician for the Iowa Wolves of the NBA developmental league.
Our job is to take care of you.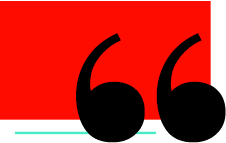 The Finway Group is a valuable partner for our practice, their ability to manage and lead the 401(k) process for our small businesses is unmatched! The Finway team always respond in a timely manner…they remove all worry and stress for us and our plan sponsor clients.
Financial Advisor Partner